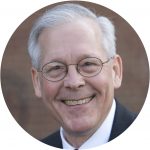 PhD, CPA, CFP®;  Specializing in retirement planning, personal taxation and asset allocation, Eric has served as Director of Personal Retirement Planning for both large and small CPA firms. After several years working in industry, he now practices with Wadsworth-Hansen Financial Planners, in Lebanon, NH. He holds licenses as a Certified Public Accountant and a Certified Financial Planner,more text
as well as an appointment at Dartmouth's Geisel School of Medicine and adjunct appointments at the Tuck School of Business at Dartmouth and the University of New Hampshire system.
Dr. Wadsworth graduated with a degree in mathematics from Dartmouth College, received his MBA from the University of NH system, and earned his PhD in Management Science.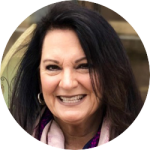 CFP®, CDFA® (Divorce Advisor), Independent Registered Investment Adviser; a graduate of the University of New England, Lesley College,  and Merrimack College. Cindy has over 35 years of experience in Defined Contribution Plan operations and consulting including over 30 years working with Dartmouth-Hitchcock Clinic in connection with the 401K/403B/401A plans.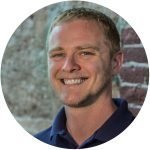 Leif Daulaire is a financial advisor providing comprehensive financial planning services, including retirement planning and education funding. He holds Bachelor's Degrees in Management and Economics and is Series 65 licensed. Leif practices with Wadsworth-Hansen Financial Planners in Lebanon NH. Previously, he spent over a decade in Human Resources managing benefits and compliance.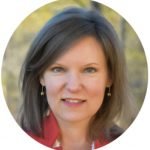 Casandra is a consultant, investment advisor and financial planner.  She joined the firm in April 2019 after spending 5 years as a Wealth Management Advisor for TIAA.  Prior to that, she worked both as a Financial Planner and on the asset management and distribution side of the business.  Her specialties include comprehensive financial planning, risk assessment, retirement income planning with a focus more text
on asset distribution and estate planning.  She has a knack for making complex financial concepts understandable.
Casandra has a B.S. in Business Administration from The University of Connecticut and an M.B.A. from Sacred Heart University.  She is Series 65 licensed and carries her insurance licenses for VT, NH, and MA.
When not working, Casandra likes to spend time with her young daughter and husband. She enjoys activities such as skiing, hiking, kayaking, camping and sailing.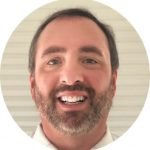 CFP®, a Certified Student Loan Professional and an Investment Advisor of Financial Navigators, Inc (a multi-state Registered Investment Advisor); graduate of Southern New Hampshire University with a BS Degree in Accounting, and a Financial Planning Certificate from Suffolk University. He is currently pursuing his Masters in Financial Planning from the College of Financial Planning.more text
He is also a veteran of the US Navy having served during the Gulf War. Chris is a member of Northern New England Chapter of the Financial Planning Association (FPA).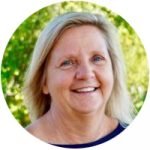 Marcia joined the Financial Fitness Advisory team in May of 2014. She is a Financial Advisor working with individuals to identify long-term retirement goals, offering guidance and strategies to optimize current options for external accounts. Marcia has a Master's Degree from Wheelock College, completed the Financial Planning Certificate Program at Boston University and is more text
Series 65 licensed. She joined Financial Navigators with extensive experience in education, management and planning for families. Marcia is a member of The Massachusetts Chapter of the Financial Planning Association (FPA).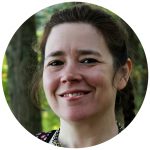 Paula schedules meetings, and work dates for Financial Fitness Advisors. She also coordinates company meetings and seminars, and assists in marketing strategy. Paula has a B.F.A. from Salem State College.