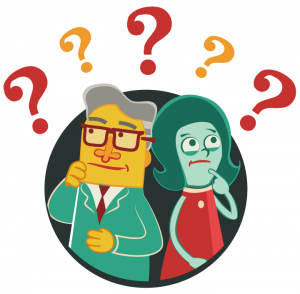 Who are the Advisors?
Financial Fitness Advisors (FFA) is comprised of Independent Registered Investment Advisors, CPA's, and CFP's to counsel Dartmouth-Hitchcock employees on retirement plans and other financial planning topics. FFA does not collect commissions or sales fees; our advice is solely for your benefit and, generally, paid for by Dartmouth-Hitchcock.
Do I need to make an appointment to see an advisor?
Yes. Please call or email so we can get you on the calendar.
What if I have a particularly challenging schedule?
Please call us so we can work closely with you to find something that is convenient for your schedule.
When and where can I meet with a Financial Fitness Advisor?
Every week at D-HMC in Lebanon
Monthly at other D-H sites, including Manchester, Concord, Nashua, Keene, Bedford
If you don't see your DH site or a nearby location that looks convenient for you, or if you'd like us to visit your D-H site or Department, please call or email for more information.
What type of FFA meetings can I book through the D-H benefit?
A Financial Fitness Checkup, which covers a broad range of financial topics (retirement planning, financial planning questions, educational funding, budgeting, etc)  
A Student loan meeting, which focuses solely on student loan repayment/ consolidation
When, where and how long is the meeting?
Your meeting time and location are in the body of the confirmation e-mail. The meetings are usually 1 hour long. 
We welcome spouses, partners, friends or financial advisors to join you. 
What will happen at the meeting?
We start by getting to know you, your time horizon and your goals. FFA will assist you in completing, or starting the process of working through your priority topic. 
What should I bring to the meeting?
All meetings: It is helpful to have your last pay stub, one or two years of tax returns, your social security statement, and any enrollment materials from T Rowe Price that contain your 4 digit PIN. If your spouse or partner is attending please bring the same items for him or her. If you have already logged into the T Rowe Price on-line system bring your username and password so we can access your account. If you were hired before 2006 please bring in your D-H Windows username and password and the Pension Benefits Statement that was sent to you by D-H in at the end of April 2018. Please print, complete and bring the Risk Tolerance Questionnaire that was attached to the confirmation email. 
Topic Materials: Bring all statements for the topic at hand. For instance, 
If we are looking at your investments inside or outside of the plan it is necessary to see where you are currently invested, so you must bring recent statements of prior retirement plans, IRA's and personal investments. 
If you want to discuss education investing you should bring statements for any current education investments. 
If you have questions on life insurance outside of the coverage provided by D-H please bring copies of the policies.
How will I know what to bring and where the meeting happens?
When we nail down the date and time, we email you a confirmation with all of the details.
What are some topics that can be discussed at the meeting?
Review of retirement plans and retirement projections
Analysis of your investment funds inside and outside of the retirement plan
Enrolling in the retirement plan
Education Funding
Investing outside of the retirement plan (IRAs, Roths, other)